In this tip, you will learn how to create a Cleveland Dot chart. To do this, use the order data available in Tableau.
Step 1: In a new spreadsheet, create 1 calculated fields as follows:
Step 2: On the tag card, change the chart type to circles. Drag the Order Date to line (make sure it is a discrete year). After that drag the Region to row field to the right of the order date and Sales to column.
Right-click Sales, add a quick table calculation, and select percentage of total. The scope of the calculation is Panel (down).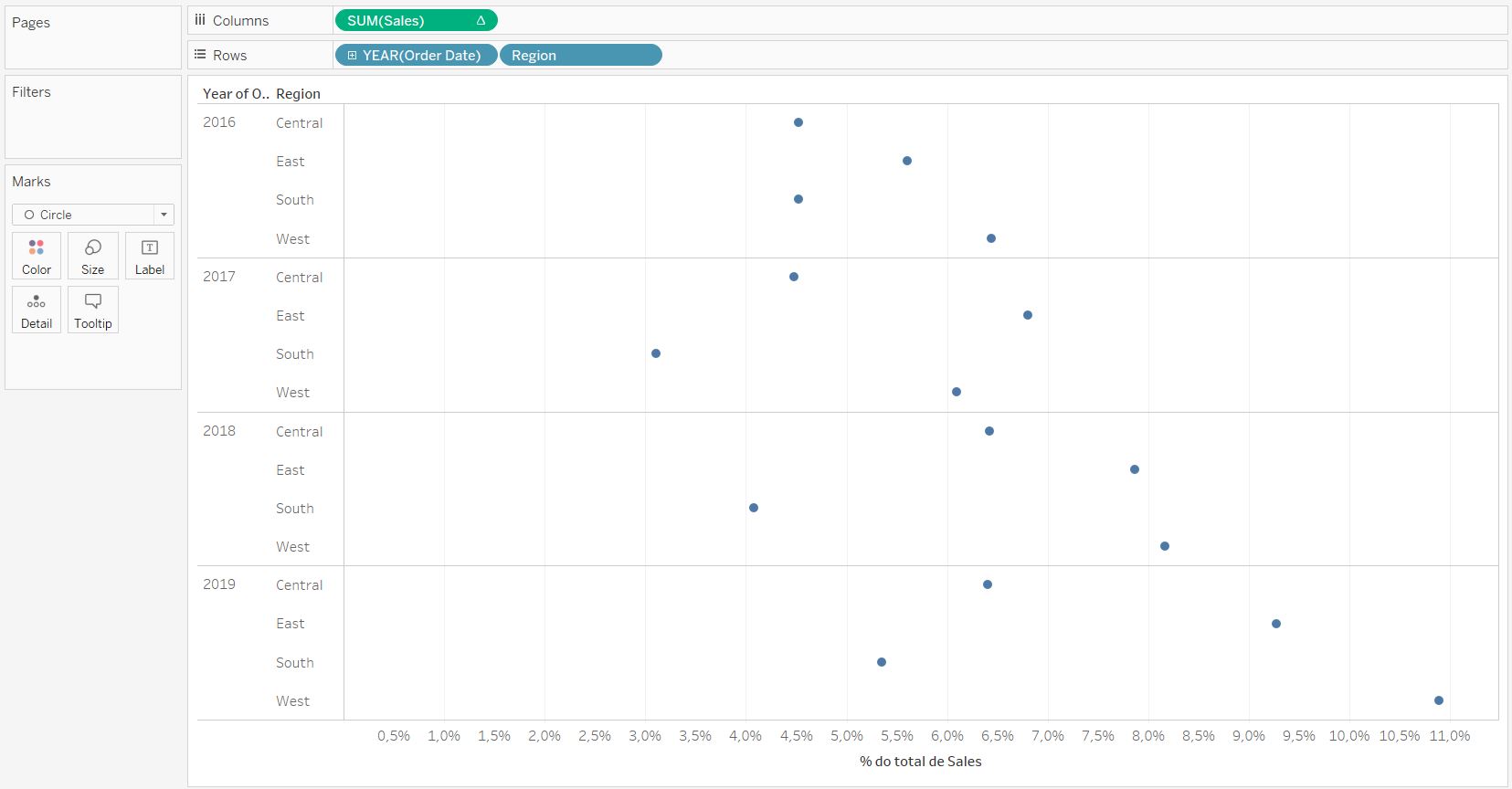 Step 3: Drag the calculated field Line created in step 1 to the left column of Aggregate Sales under Max and by right-clicking on Sales select double axis.
On the MAX (Line) mark card, change the mark type to bar and reduce the size to about 10%.
Step 4:Format the spreadsheet by hiding gridlines, rows and columns, and finally adjusting colors and text.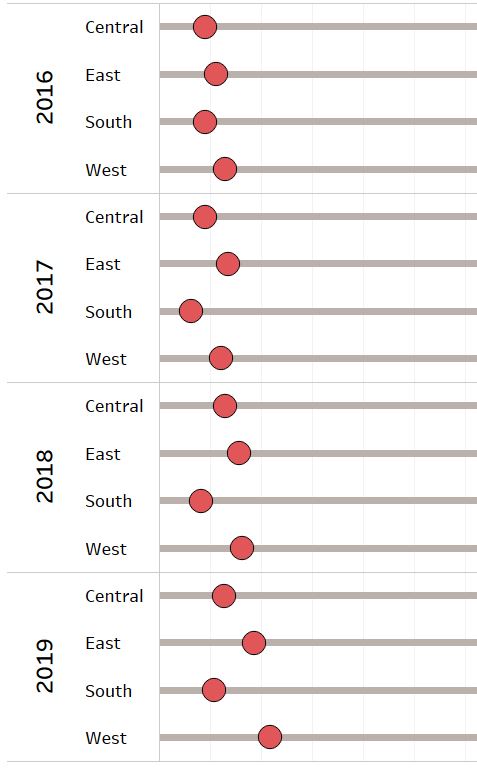 End: Ready! Now you know how to create Cleveland Dot graphics.